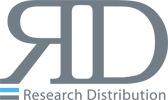 Cost efficient, emissions free hand delivery with POD

Our process is simple. You send us your material (f.ex. a PDF file), along with a delivery list (f.ex. a XLS file). We secure qualitative printing and delivery according to your desires.
Due to our location next to the printer, we are always ready as soon as the material is printed.
Do you desire international deliveries? No problem, we offer the same solution in Copenhagen, Oslo, Helsinki, London, New York, San Francisco, Madrid, Frankfurt, Paris, Amsterdam, Hong Kong, Singapore and many other cities across the globe.
Environmental policy
For us, sustainability is of utmost importance. We therefore ensure delivery of your material with 100% carbon neutral methods. All our vehicles in Stockholm are powered by electricity.
For deliveries outside of Stockholm, we use only CO2 neutral methods. For international deliveries, we offset the carbon footprint through the climate programs of our suppliers.
Research Distribution AB
Midsommarvägen 10
126 35 Hägersten
Sweden