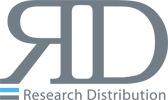 Cost efficient, emissions free hand delivery with POD

We have served the bank- and financial sector with distribution services of time sensitive and confidential documents and IPOs since 1996, with flawless quality. No other service company understands the needs, desires and preferences that you and your clients have, like we do.
Using our services for distribution of documents, is similar to a courier delivery but at the same price as the postal office. However, price is the only similarity. On all other aspects, we are significantly different than the postal office. We deliver the majority of documents 24 hours faster, using completely carbon neural methods and with a very personal service.
We have focused our efforts on banks and other financial institutes, and deliver time sensitive and confidential information to their offices and clients, with instant delivery status updates. That is our core competency, and we remain focused on ensuring utmost quality within that field.
Due to the location of our offices, in direct proximity of the printer, we can cut lead times and deliver your materials as soon as they leave the printer. No other company can offer the same flexibility, with prompt deliveries at such a competitive price.
Just email us the material you want printed, along with a delivery list and we solve it for you quicker than expected.
PRINTING PARTNER
F4-PRINT AB
Tel: +46 8-27 18 00

Research Distribution AB
Midsommarvägen 10
126 35 Hägersten
Sweden